Bulu: African Wonder Dog

Dick Houston,
President
Bruce J.L. Lowe LLP,
EleFence Founder & Legal Counsel
Taft Stettinius & Hollister LLP www.taftlaw.com

---


BULU African Wonder Dog has now been published in Germany. more...




---



Visit us on
Facebook!



Praise Nationwide for Bulu: African Wonder Dog!


"An amazing true survival story of a dog's life in wildest Africa!"
--JACK HANNA | HOST OF TV's "INTO THE WILD"


"A deeply moving account of a soulful dog."
--KIRKUS REVIEWS


"Houston's account is an animal lover's delight, complete with action-adventure of surviving the bush, fighting poachers, and spreading a message of conservation."
--BOOKLIST [AMERICAN LIBRARY ASSOCIATION]


"Any animal lover will surely enjoy Bulu: African Wonder Dog....The chapters are written in the comfortable style that recalls the animal tales of English veterinarian James Herriot." [All Creatures Great and Small]
--THE COLUMBUS DISPATCH; Columbus, Ohio


"The best dog story I've ever read! A classic. A riveting tale of adventure that will appeal to young and old alike!"
--GARY K CLARKE | Past President of American Association of Zoos & Aquariums (AZA)


"Bulu's heart-wrenching journey and kindred spirit will tug at your emotions...an invigorating, heartening adult read as well."
--DOG WRITERS ASSOCIATION OF AMERICA/ SEATTLE KENNEL CLUB


"If you like dogs or a story that takes place in Africa, then [Bulu] is for you....this book will become a classic in time."
--NATIONAL GEOGRAPHIC Kids magazine


"Bulu will completely capture the reader's heart."
--VOICE FOR YOUTH ADVOCATES [VOYA]


"I could not put it [BULU] down....You will learn to love this dog through his trials and tribulations."
--Chesapeake Family Magazine


"With vivid descriptions of the land and encounters with wild animals, this book will appeal to dog lovers as well as readers who love adventure."
--SCHOOL LIBRARY JOURNAL


"The author moves through emotional adventures with Bulu as friend and protector to two baby warthogs, two orphaned vervet monkeys, and a baboon to dangerous encounters with crocodiles, lions, and a spitting cobra....an engrossing tale of adventure!"
--CHILDREN'S LITERATURE

---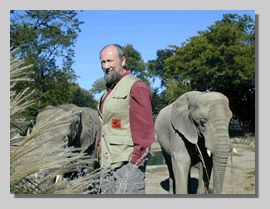 African adventure author Dick Houston's true stories have been praised by critics as capturing "the magic of African wildlife and scenery so well that readers will be eager to pack up and go." (

Kirkus Reviews

) His exciting literary style makes for "genuine adventuresome reading." (

Science Books & Films

)





Buzz about

BULU

had already begun months before its release. In February, the nationally renowned

Junior

Library Guild

made

Bulu African Wonder Dog

a special selection.





Please return to Houston's site for updates about additional

author speaking engagements, book signings, film programs, radio-t.v. programs, school appearances, BULU on YouTube (with original African music), and other exciting news about the courageous Jack Russell-mix terrier of Zambia.